Charter Bus Bellevue WA offers an all-in-one transportation solution for any occasion. Whether you're planning a trip for 10, 20, or 50 people, we are here to help you find the best motorcoach rental at a great price. Our motor coaches include standard buses, mini buses, charter buses and more. If you need to travel with a large group of people, we recommend hiring one of our Bellevue Washington charter bus rentals. These large luxury vehicles allow you to travel together as a group in comfort and style. There are many benefits of using charter bus rental Seattle services including affordability and safety. In fact, statistics have shown that traveling by bus is safer than traveling by car! Moreover they're also environmentally friendly so they can be hired with confidence knowing that they cause minimal damage to the environment.
If you would like more information about our fleet or if your interested in receiving an instant quote for your trip today simply visit our website and fill out the brief form at the bottom of the homepage with your name, email address and telephone number along with some additional information about your trip such as how many people will be attending and when you would like to go on your trip
35 Passenger Coach Bus

View Instant Pricing & Availability

40 Passenger Charter Bus

View Instant Pricing & Availability

46 Passenger Charter Bus

View Instant Pricing & Availability

50 Passenger Charter Bus

View Instant Pricing & Availability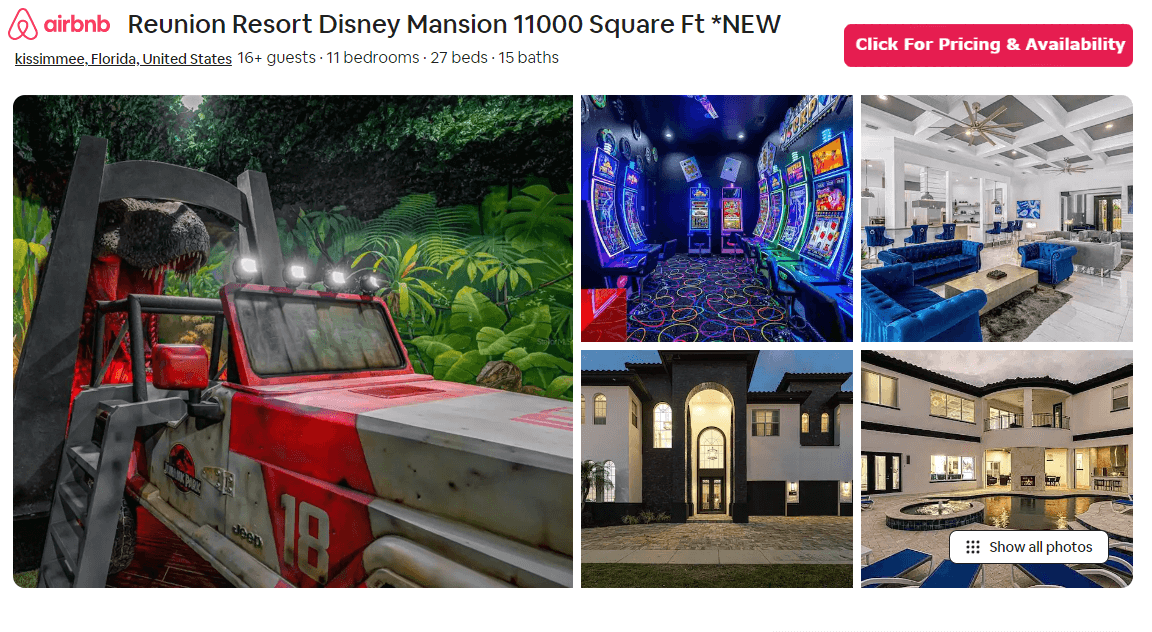 Bellevue is less than a 20 minute drive to Seattle, via the I-405. As you travel along the I-405, you'll also pass by Renton and Kirkland, home to many popular attractions of their own. When taking public transportation, buses and trains run from downtown Seattle to Bellevue every day. With our chartered buses, minibuses and motorcoaches available for your group travel needs in the city and surrounding areas, there's no better way to explore Bellevue than with Charter Bus Bellevue
The most affordable charter bus rentals in Bellevue begin at only $130/hour. You can get an instant quote by visiting our website or speaking with one of our customer service representatives today! Our friendly staff will be happy to answer any questions you may have about charter bus rentals in Bellevue or any other area that we serve.
Bellevue Washington is known as one of the most beautiful cities in America, with a vast number of attractions for the whole family. When you visit Bellevue with a Bellevue Charter bus, there are many sites and activities to take part in. Here are the top spots to see when you're in town:
Bellevue Botanical Garden

Bellevue Art Museum

Bellevue Historical Museum

The Kids Quest Museum

Bellevue Square

Meydenbauer Center

The Shops at The Bravern

Alderwood Park

Bellevue Downtown Park
Bellevue limos and buses are great for taking your group to a wedding, prom, birthday party, anniversary celebration or other special events. Whether you need a mini bus rental or a motor coach for large groups, Charter Bus Bellevue will help you choose the right one.
Consider these points when looking for a limo service:
What amenities do you want?

How many people need to be accommodated?

Is the rental price within your budget?
These questions will help narrow down your options so you can choose the best one.
Many sporting events take place in Bellevue WA that usually call for a huge number of people to attend them. This is not only the case with big matches but smaller ones as well. However, it is not easy to travel along with family and friends, especially when you have to deal with parking problems and large crowds. If you have faced this difficulty in the past, there is no need to worry about it anymore. The solution you are looking for is right here.
With our services, you can easily hire a Bellevue Washington limousine whenever you wish to go a sports event of any kind. This would give your trip an incredible boost as far as comfort and luxury are concerned. Additionally, we also help you save time by taking care of your transportation needs completely so that you do not have to worry about anything else other than just watching the match!
When you're planning a wedding, everyone from your mom to the bridal magazine that arrives in your mailbox every month is going to have an opinion about how it should go. And when it comes to choosing wedding transportation for the big day, there's sure to be no shortage of input on this topic. But nobody is as invested in making sure you and your partner get exactly what you want out of this experience as you are. We do our best to make sure that we are providing you with the best options out there in Bellevue, WA when it comes to booking a charter bus and minibus rental for this special event.
Here at Charter Bus Bellevue, we carry a fleet of vehicles that range in size from a 24-passenger minibus up to an 80-person charter bus. With all of these options available at our disposal, we can easily accommodate any number of people who will be traveling together on the big day. Whether you're looking for matchy-matchy transportation rentals or just want reliable transportation for friends and family members who don't live nearby, we've got what you need at Charter Bus Bellevue!
This is how you rent a minibus or motorcoach for getting to concerts:
Renting a minibus or motorcoach can be easy, as long as you know what you're looking for.
Here are some tips:
Make sure they have buses that look like they're in good condition.

Make sure your quote includes all fees, so there are no surprises later on!

Once you've got your bus rented, it's time to prepare for the concert! Get ready with these tips:

Wear comfortable shoes and clothes in layers.

Bring earplugs and sunglasses, just in case.

Leave extra room in your bag for souvenirs from the show.
Are you planning a corporate event in Bellevue? You can always count on Charter Bus Bellevue to help you plan and prepare for your transportation needs. We have a wide range of vehicles that are perfect for transporting guests and employees from their homes, hotel rooms, or airports. Our friendly customer service representatives will be glad to assist you in choosing the best vehicle for your company's requirements.
We also provide bus rentals for corporate conventions and meetings all year round. Whether it's a small gathering or a large conference, our professional staff can help pick out the right minibus or charter bus that is suitable for your team. No matter what kind of corporate event you are hosting this year, we have the right vehicle that will make sure all your employees are safe and comfortable while they travel back and forth to your venue.
For some field trips, the number one transportation option is your school bus. For the student who needs to be transported for a field trip, it's not just an economical way to get to their destination, but it also means that they don't have to worry about them getting lost or stuck somewhere. It's a great way for students of all ages to experience different places and see what life is like on the other side of the world.
But even if you're not planning on taking a field trip in your lifetime, charter buses are still great transportation options for long distance road trips with friends and family. They have fantastic safety records and are able to take a large amount of people on short notice with ease. They're easy enough for anyone that isn't mechanically inclined; they come equipped with GPS systems and can be rented by school groups very easily. From minivans to luxury buses, there are some fantastic choices out there when it comes to finding transportation options for your next road trip.
We'll pick you up right on time, and we'll have you at the airport with plenty of time to spare.
Seattle-Tacoma International Airport

Bellevue Municipal Airport

Kenmore Air Harbor Seaplane Base

Renton Municipal Airport

Boeing Field King County International Airport

Snohomish County (Paine Field) Airport