Hiring Charter Bus Scottsdale Rentals comes with plenty of advantages, including the fact that they're available in all shapes and sizes. You can choose a full-sized charter bus or coach, or you can rent a minibus, which is perfect for smaller groups. Either way, they're spacious enough to fit any group size and are available for any occasion. No matter your budget or group size, there's always a bus rental option for you!
35 Passenger Coach Bus

View Instant Pricing & Availability

40 Passenger Charter Bus

View Instant Pricing & Availability

46 Passenger Charter Bus

View Instant Pricing & Availability

50 Passenger Charter Bus

View Instant Pricing & Availability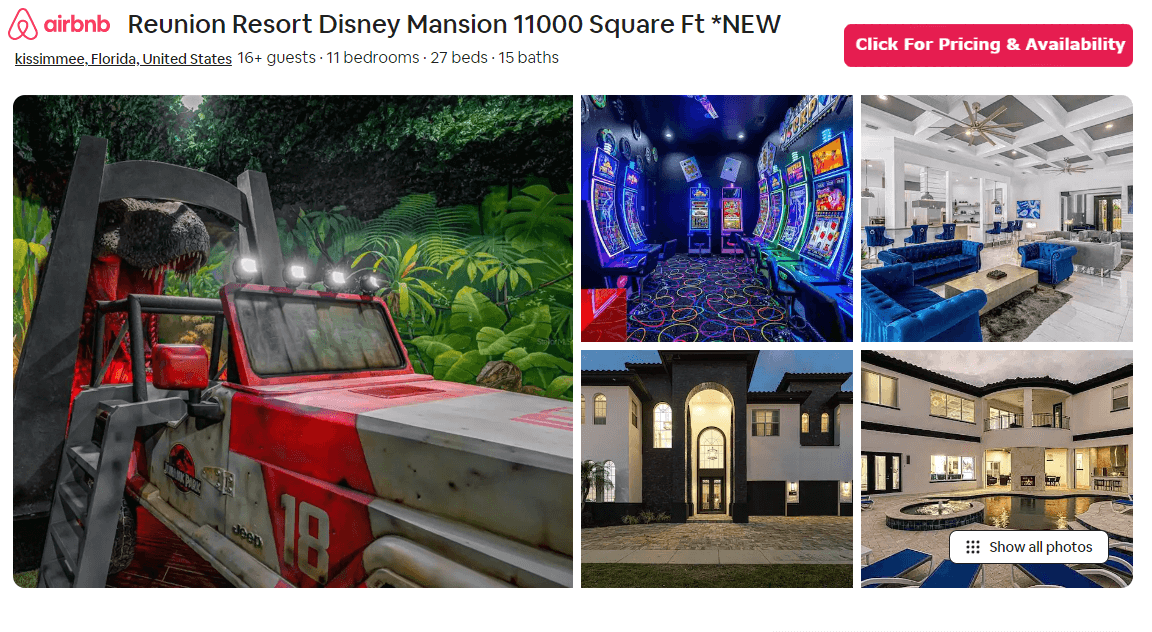 Whether you are looking for a charter bus rental to bring your group to Scottsdale, or if you need a minibus within the city for day use, we have the perfect vehicle for your needs. Have a look at our fleet and see which one of our models will impress you:
We have all types of charter bus rentals from small passenger buses to full-sized motor coaches. You can also choose between a standard or deluxe model with modern amenities like reclining seats, updated entertainment systems and climate controlled interiors. These vehicles can seat up to 57 passengers per bus.
If your group is smaller than 50 people then we recommend renting one of our minibuses. We offer 24 and 35 passenger models with the same features as our larger charter buses but in a more compact space. Each ride comes equipped with WiFi, power outlets and beverage stations so everyone will ride in comfort no matter how long it takes to get there!
Scottsdale, Arizona is a popular destination for people to have fun. The city is known for its modern day attractions, but it also has a lot of history that you can learn about when you are in the area. If you want an excellent example of this fusion between history and modernity, then you should look at Old Town Scottsdale. There are many shops, restaurants and museums that you can visit in this part of town.
When visiting Scottsdale, Arizona with a group of friends or family members, then you should consider renting a charter bus or minibus from the company Charter Bus Scottsdale.
Scottsdale is an adventure waiting to be had! See why we're the premier transportation service in the area by booking with Charter Bus Scottsdale.
Explore Old Town Scottsdale
Old Town Scottsdale is a vibrant neighborhood that features museums, galleries, and shops. In addition to a variety of boutiques, you can also find a wide range of bars and restaurants in this district. This is where you want to go for some shopping, dining out, drinking, or just people watching.
Go for a Hike at the McDowell Sonoran Preserve
This preserve boasts over 30 trails for visitors to explore. You can hike through the desert landscape and enjoy the fresh air here. There are even guided tours available so you don't get lost!
Enjoy the Scottsdale Museum of Contemporary Art
The SMoCA is located in downtown Scottsdale within walking distance from Old Town. The museum features contemporary art exhibits in addition to hosting concerts and other events throughout the year. Check this museum out if you want to see some unique pieces of art on display or catch one of those special events they have going on during your visit!
Whether you're a baseball fan or a football fan, the best place to watch the game is always at the stadium. If you're looking for a way to travel there and back with your friends in style, look no further than Charter Bus Scottsdale. We offer limousine rentals for sports events like the Phoenix Suns or Arizona Diamondbacks games so you can enjoy tailgates or post-game celebrations in style.
Splitting transportation costs

Convenience of door-to-door service
Using our trip planning services, we can help arrange your itinerary so that you don't miss any of the action and can get back home safely after the event Plus, we take care of all necessary transportation logistics so that all you need to do is sit back and relax while we handle everything else!
The wedding ceremony is one of the most sacred events in one's life. It is a special day that marks the start of the rest of your life with your partner. As such, the ceremony is an event that should be celebrated with family and friends.
There can be numerous instances where transportation needs to be arranged for guests who are visiting from out of town. At Charter Bus Scottsdale, we offer an assortment of motorcoaches to help ensure all aspects of your wedding go smoothly. Our vehicles come equipped with WiFi, power outlets, and video monitors so guests can relax while they enjoy a complimentary snack or two on their way to the venue.
Everyone knows that Scottsdale, Arizona is a hot destination for parties and events. If you want to make the most of your event experience, then it would be best to travel in a minibus or motorcoach. You can bring your entire group to attend concerts in Scottsdale. There are many venues that feature different kinds of musicians from bands and singers, opera and orchestra artists, small venues like bars and lounges, large venues such as arenas and stadiums and performance halls. You can also enjoy an outdoor concert at an amphitheater or festival grounds.
There are many things to consider when planning a corporate event. One of the most important factors is how you will get your employees, customers and other guests to and from the event. A great way to do this is with shuttle service for corporate events in the Scottsdale area. Hiring a shuttle service for corporate events has many benefits for both your business and your guests; however, there are some important steps you should take before finalizing a rental company. This article will outline what to look for when hiring a shuttle service for corporate events, as well as safety tips to keep in mind when choosing transportation services. At the end of this article, we'll also include our recommendations if you're looking for charter bus transportation service in Scottsdale AZ
Benefits of Hiring Shuttle Service For Corporate Events
There are several benefits of hiring shuttle service for corporate events that make it an appealing option over other types of transportation services:
aside from being more convenient than public transit or carpooling, shuttle services allow your guests to arrive at their destination fresh and ready to focus on the conference or meeting ahead

shuttle services also take care of parking issues by picking up your guests at designated areas so they don't have to worry about looking for parking spots or finding meters nearby
Scottsdale AZ school bus rentals can be used for any number of purposes. These buses are available in Scottsdale AZ and the surrounding areas, so you'll always have a bus within easy reach. We have a fleet of more than 30 buses on hand, and we keep our fleet regularly maintained to ensure your safety and enjoyment when you ride with us. With our luxury coaches, you'll be able to travel in comfort no matter where you go!*
Are You Taking Your Class on a Field Trip?
If your class is taking an important field trip to learn something new, consider renting a school bus from us. Our buses will transport everyone comfortably for the entire trip!*
Going to a Sporting Event with Your Team?
Are you planning on taking everyone on your team to an upcoming sporting event? If so, we can help make the trip easier for everyone by transporting them there.*
Attending a Concert or Convention?
If you want your friends or family members to attend an upcoming concert or convention together, we can help you get there. We'll pick up everyone in one convenient place so that nobody has to drive separately from your group.*
Going Together as Colleagues?
Whether it's for networking or just bonding together as colleagues outside of work hours, traveling together can help build relationships between coworkers that might not exist otherwise. Our chauffeurs will take care of everything so that all anyone has to do is enjoy themselves.*
Traveling to Scottsdale, AZ for the first time? Scottsdale coach bus rentals are the perfect way to get to and from your destination. Charter Bus Scottsdale is available 24 hours a day, 7 days a week for all of your transportation needs. We offer affordable rates to fit any budget, with buses that can accommodate groups of all sizes up to 56 people!
If you're flying into Arizona from another country or state, Atlanta charter bus rentals are available for Phoenix Sky Harbor International Airport, Phoenix-Mesa Gateway Airport, Scottsdale Municipal Airport or smaller airports like Phoenix Deer Valley Airport or Phoenix Goodyear Airport.
Scottsdale is a beautiful city located in the state of Arizona, known for its desert landscape and amazing culinary culture. Scottsdale is situated in the east central region of Maricopa County, bordering Phoenix to the west and the McDowell Mountains on the east. The city is home to a diverse number of neighborhoods that offer unique experiences for visitors and residents. The following list highlights some of these neighborhoods:
Old Town Scottsdale
If you are looking for a place to experience unique shopping and art galleries, Old Town Scottsdale is it! Located 5 miles from Phoenix Sky Harbor International Airport, this lively neighborhood features an array of restaurants, bars, nightclubs, shops and boutiques.
South Scottsdale
This neighborhood features several popular restaurants that serve Mexican food as well as many amenities such as historic baseball fields and hiking trails. South Scottsdale has become known as one of Arizona's premier entertainment districts featuring upscale bars lounges with live music venues.
Downtown Scottsdale
Downtown Scottsdale hosts many annual events including Art Walk every Thursday evening where you can enjoy over 100 galleries and fine art dealers with special events while discovering great dining options all within walking distance! The downtown area also offers numerous hotels ranging from luxury resorts like Hotel Valley Ho to boutique properties like Royal Palms Resort & Spa or Saguaro Inn at Old Town – all within walking distance so you don't need transportation services like Charter Bus Scottsdale when planning your trip around town!