Hire Charter Bus Chesapeake VA Rentals
If you are looking to travel to Chesapeake, Virginia, there are several places of interest that you can visit. There is the Dismal Swamp Canal Trail, a 22-mile park in the Great Dismal Swamp National Wildlife Refuge. There is also the Chesapeake Arboretum, a 15-acre botanical garden by the Elizabeth River. If you are traveling with family or friends, it is best if you hire charter bus rentals from Charter Bus Chesapeake VA so you can get to your destinations more comfortably and easily.
Rent Charter Buses
You and your group can get all the benefits of hiring your own dedicated transportation when you rent charter buses that offer services within Chesapeake, Virginia and nearby areas like West Virginia and North Carolina. Charter buses have been proven to be one of the most cost-efficient ways of traveling with large groups because instead of spending money on costs like gas, toll fees, parking fees and other miscellaneous expenses on an individual basis, these things can be lumped together into one amount which will be divided among all those who have joined your trip. With these savings in mind plus additional savings from our discounts for senior citizens and travel professionals as well as funds from our price cut during off peak season (February through April), we guarantee that every dollar saved will benefit everyone who joins in your trip here in Virginia or elsewhere!
35 Passenger Coach Bus

View Instant Pricing & Availability

40 Passenger Charter Bus

View Instant Pricing & Availability

46 Passenger Charter Bus

View Instant Pricing & Availability

50 Passenger Charter Bus

View Instant Pricing & Availability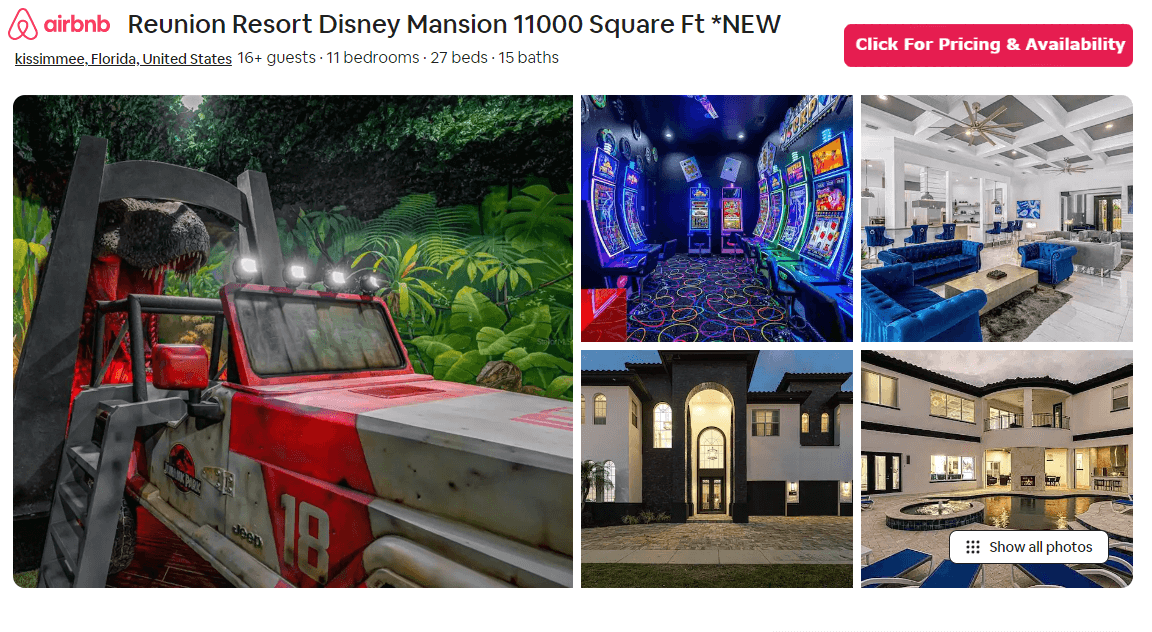 The first thing you'll need to do when looking for a charter bus in Chesapeake is to determine your group size. This will help you narrow down the types of buses that are available to you:
Mini Bus or Shuttle Bus: Up to 30 passengers

School Bus Rentals: Up to 40 passengers

Charter Bus or Motor Coach: Up to 50 passengers

Party Buses and Limo Buses: Up To 20 passengers (varies by bus)
Once you know how many people are in your travel party, you can start narrowing down what type of vehicle would work best for your trip. If your group has fewer than 30 members, consider renting a shuttle bus or minibus—these smaller vehicles are excellent choices for short trips around the city, such as visiting local attractions like the Dismal Swamp Canal Trail or Great Dismal Swamp National Wildlife Refuge. For larger groups, consider renting a motor coach; if your group has fewer than 50 travelers, this will be one of the most affordable options out there.
Planning a trip to Chesapeake, Virginia? Here are some of the top places you can visit with your group. You can make the most of your trip by thinking about where you want to go and what you want to see.
Chesapeake is home to the Chesapeake Planetarium and Science Center, a facility run by the Chesapeake Public Schools that offers public viewing nights as well as field trips for area schools. Another educational spot for groups to visit is the Chesapeake Arboretum, which features beautiful plant life and other natural wonders along with informative programs designed for groups of all ages. Families may wish to visit one of Chesapeake's many museums, such as the Great Dismal Swamp National Wildlife Refuge or Banister House Museum & Gardens, the home of a former Confederate officer who later became mayor of Norfolk.
Chesapeake is also known for its gorgeous parks including Northwest River Park and Campground and Deep Creek Lock Park. Both feature extensive trails that are perfect for walking tours with family or friends; both also offer campsites if you'd like to extend your stay in Chesapeake even longer! The city is also home to two historic plantations: Hickory Ridge Living History Museum (formerly Hickory Hall Plantation) and Smithfield Plantation- both were built in 1750s time periods but have since been restored so that visitors today can experience what life was like back then through re-enactments performed by living historians dressed up as slaves or slave owners from these eras respectively; these places often host annual events like an African American Heritage Celebration or Historic Homes Tour (check their websites for more information).
Riding in a limousine or party bus is an experience many people look forward to on their wedding day. At Charter Bus Chesapeake, we help make that dream of riding in style come true by offering extremely competitive rates and high-quality service. You can rent a traditional stretch limo for just $110/hour with a 3-hour minimum. We also offer exclusive packages with our most popular vehicles, like the Hummer Stretch Limo, which you can rent for just $130/hour when you book it for 4 hours or more. However, if you're hosting a larger group (up to 23 passengers), you may want to consider renting the Cadillac Escalade SUV Limo for $150/hour when your rental period is 5 hours or longer. Our entire fleet of Chesapeake limos is full of luxurious amenities—from leather seats and minibars to flatscreen TVs and audio systems.
Whether you're a fan of the New York Yankees, the Tampa Bay Devil Rays, or any other Major League Baseball team, watching America's pastime is always more fun with a group of friends. Our charter bus rentals offer a comfortable and reliable way to get to any stadium in Chesapeake. If you want to see your favorite NBA or college basketball team play live at Norfolk Scope Arena or Ted Constant Center, we provide convenient minibus rentals for your transportation needs. We also have football fans covered with charter buses that can get you to Virginia Tech Hokies games at Lane Stadium or Old Dominion University Monarchs games at Foreman Field.
Our charter bus rental services are also great for hockey fans who want to watch the Norfolk Admirals play in the American Hockey League (AHL). For soccer fans, our services can take you anywhere in Virginia Beach to watch live matches from the United Soccer Leagues (USL) Premier Developmental League (PDL) and National Premier Soccer League (NPSL).
At Charter Bus Chesapeake, we offer bus rentals in Chesapeake, VA for weddings. You can use a charter bus to transport your guests to and from the wedding venue. A motorcoach can also be used as a shuttle service between the hotel and the wedding venue.
Our minibus rentals in Chesapeake, VA are perfect for transporting the wedding party to and from their hotel on the day of your wedding. Our motorcoaches can be decorated with flowers, ribbons or other items that are representative of your big day.
A charter bus rental can take the newly married couple and their entire wedding party out on a post-wedding celebration in Chesapeake Virginia. Allow us to provide transportation so you don't have to worry about parking.
You're in Chesapeake and you have a concert to attend. Is there a way to get around? Luckily, the answer is yes. There are charter buses or motorcoach rentals that will take you from your Chesapeake hotel or rental house to any concert venue in the area, including Coachella, Bonnaroo and the Bayfront Jazz Festival. Even if you can't afford these famous festivals, they're still worth seeing live!
As a newbie, renting one of these charter buses or minibuses is a great way to see what Chesapeake has to offer and make sure that you don't miss out on any concerts while getting back home at night after an all-day trip through beautiful Virginia countryside. There are tons of music venues and outdoor stages in Chesapeake and other nearby cities like Williamsburg and Richmond. By using this service from Charter Bus Chesapeake , you'll be able to get there safely and comfortably with plenty of time for shopping before heading back home for dinner or bedtime. Even if it's just another late-night trip, it's always exciting to me when I'm in the car visiting some place that I've never been before without having to worry about getting lost or being stuck somewhere until morning—because who wants that?
Chesapeake VA Charter Bus Rentals are designed to keep your employees comfortable and relaxed during the long ride. The added amenities like an entertainment system, WiFi, and a pantry will make the entire journey fun for everyone.
A Chesapeake VA Charter Bus Service is also a great way to travel as a group to attend a business event. When you have to reach your destination on time. Traveling together in our Charter Bus Companies ensures that everyone stays together throughout the trip and all the hassles of traveling separately are avoided.
A Charter Bus Transportation can be arranged for pick-up and drop-off at home or work so that getting on board is hassle free for everyone.
To treat your employees to an adventure with our Charter Bus Services, call us today!
A field trip is simply a visit or tour to someplace of special interest. These trips are generally taken by students and teachers of the same school to study things firsthand in nature or real life, rather than reading about them in textbooks.
While most people associate a field trip with an elementary school outing to the zoo or natural history museum, these are also perfect for high schoolers and college students as well. In fact, why not take all three grades at once on a fun adventure? With Chesapeake charter bus rentals, you can easily transport all of your students safely, comfortably and affordably without any hassle. Hire our buses for your next excursion!
What is a Coach Bus Rental?
Coach bus rental is the best option for small to medium sized groups. A coach bus can have anywhere from 20-56 seats and offer adequate storage space to accommodate luggage and other items. Coach buses are equipped with onboard restrooms, comfortable seating, climate control, surround sound audio systems and DVD players. Some coach buses even provide free Wi-Fi services during your trip!
Why Would You Need to Rent a Coach Bus?
Having everyone in your group arrive at the same time will ensure that you don't miss any of the planned activities of your vacation or business trip. A coach bus rental provides comfort and safety for all passengers without worrying about directions or parking restrictions. Charter Bus Chesapeake has many options that can include luxury accommodations such as plush seating, entertainment system and an on board restroom.
How Much Does a Coach Bus Rental Cost?
Contact Charter Bus Chesapeake today for an estimate on your travels with our charter bus rentals!
When you visit Chesapeake, Virginia, you'll find tours and attractions that are sure to please any type of traveler. There are museums, parks, historic sites and more spread throughout the city. With so much to do in one place, it's easy to see why a Chesapeake charter bus rental is such a great option for your vacation or business trip. When you're ready to explore Chesapeake's diverse array of neighborhoods, here are some of the best places to check out:
Deep Creek: If you're interested in exploring trendy shops and upscale dining options during your trip to Chesapeake, this is the neighborhood for you. Residents of this neighborhood value local amenities and appreciate having these things nearby. The neighborhood also has an arts scene that includes several performing arts venues and theaters.

Greenbrier: This is one of the largest communities in Chesapeake as well as one of the city's most popular neighborhoods. Located near I-64, it has great access to both Norfolk International Airport and Hampton Roads Executive Airport for travelers who prefer flying into smaller airports on their business trips or vacations. The area also has several historical sites within its borders that attract visitors from around the country each year.